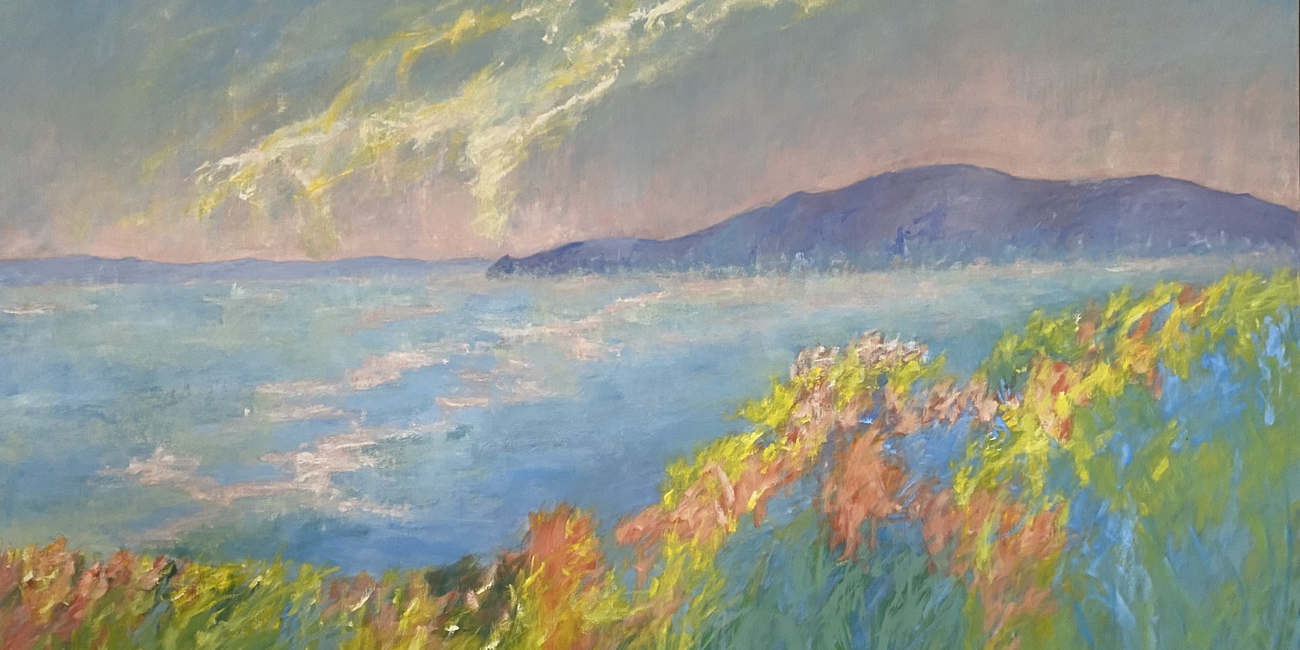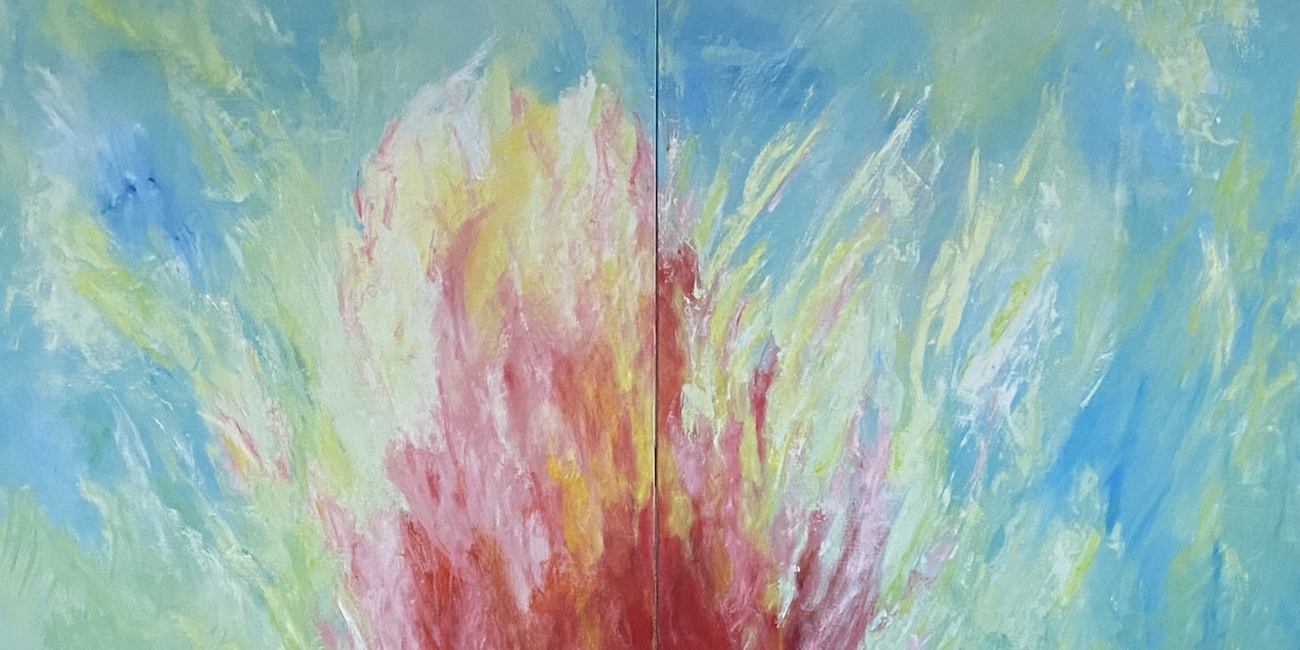 Maremma Memories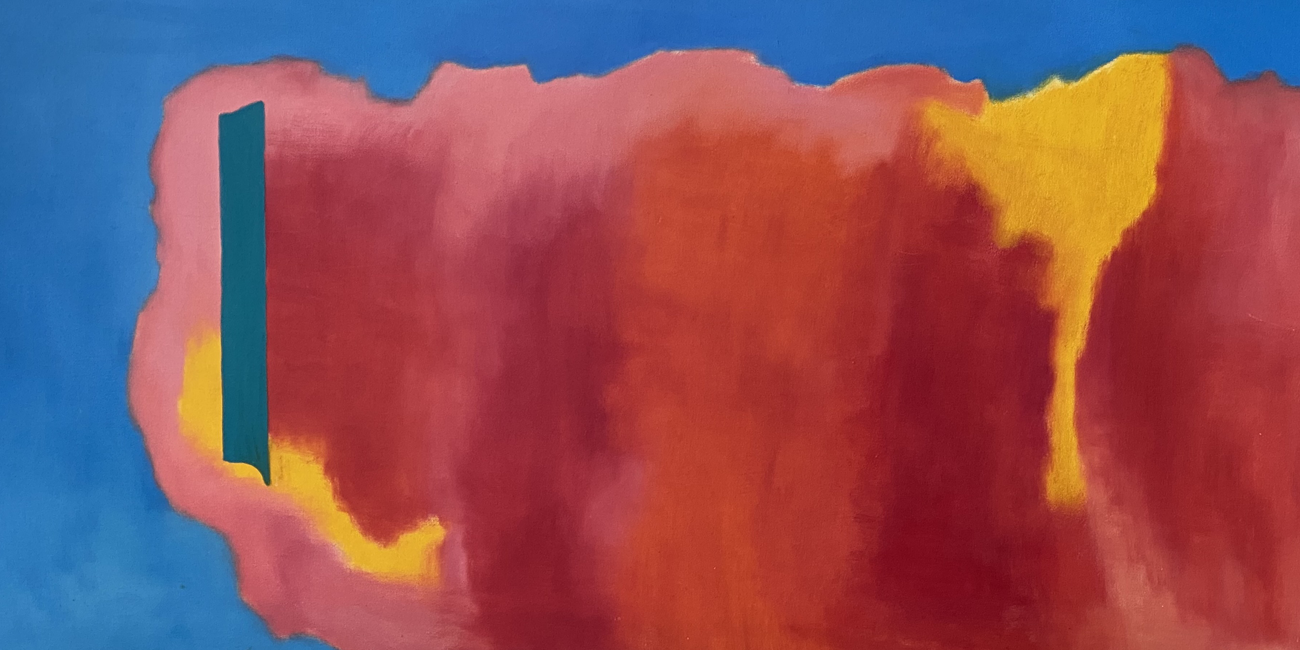 Maremma Memories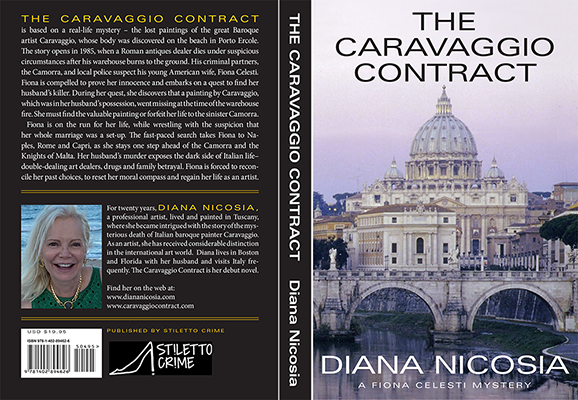 THE PAINTER WRITES
The Caravaggio Contract is Diana Nicosia's debut novel.
A thriller based on a real life mystery in the world of art history—the missing painting of the great Baroque artist, Caravaggio. The story begins in 1985 when, after 400 years, one of Caravaggio's famed missing painting turns up in a warehouse owned by Sergio Celesti, a Roman antiquities dealer. How Sergio obtains the painting and where it disappears for a second time, is at the heart of the mystery.
Buy Now
"
Diana Nicosia's color, saturated canvases sing with the buzz of insects and steam with tropical humidity.
Diana Nicosia's latest series: Tides of War: The Oil Fires of Kuwait are beautiful in an eerie sort of way.
Diana Nicosia's art has taken her all over the world… She paints in a series… even though each series focuses on a different locale, there are similarities. Nicosia depicts heroes in her Baseball Legends Series… but something is legendary about her Italian Landscapes, too… Tuscany is about Chianti and vineyards, but it's also about the Etruscans, ruins, the Romans, aqueducts—all of which are wrapped in myth and history, she said. Such artwork adds passion, atmosphere and a strong sense of place to a room.
Paintings by Boston-born Diana Nicosia illustrate the contrasts between the spiritual beauty and violent history of Maremma, in the coastal area northwest of Rome…Fortunately, one need not wince at the thought of saccharine postcard memories. Instead, a group of quite sophisticated abstract works greet the viewer. The last phase of Nicosia's development of each work, when she interprets a small area of the landscape—"the spiritual core"—through abstraction onto a large canvas, is handled excellently.
In the letter of His Holiness Pope John Paul II to Artists, which was published on Easter Sunday of this year, the Pope recalled that the dialogue between the Church and artists has been long and fruitful, unbroken through two thousand years of history. This dialogue has not been dictated by historical accident or practical need, but it is rooted in the very essence of both religious experience and artistic creativity… And so, I am very pleased that Mrs. Nicosia can claim her work in the Vatican Gardens as a spiritual experience. I believe that as we enjoy the beauty of her work, we too will understand the transcendence and serenity illustrated in these paintings…
The world of Diana Nicosia is without limits, such as her inspirations…
Brilliant Work… an important show.
Diana Nicosia's work arises from the fairly conservative tonal landscape painting by local New England artists. Her more recent oil canvases take on the appearance of abstract fragments of her earlier representative landscapes, but interpreted on a much larger scale with deliberate geometric elements inserted to stress structure. They are works of considerable emotional power and are increasingly attracting the attention of British and Middle East collectors.
The Brazilian rain forest is a great mystery, which Ms. Nicosia affords through a hushed tone that features a palette that is all nuance. In various scenes, there is an openness and spare intent that captures the essence of the land in a few needed brushstrokes accompanied by a logical progression.
Diana Horton Nicosia cares passionately about the current thoughtless, greedy destruction of the rainforest…the finest (even if they do nudge the limits of super-realism) are the vast landscapes, with tropical palm foliage silhouetted against the hills and mists behind. The space and mystic vibrancy are memorable; I would say some of the most romantic jungle views I have seen… The physical content of all these pictures is subtle enough still to be art; their message is powerful enough to give them great urgency.