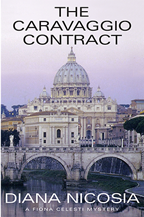 The Caravaggio Contract is based on a real-life mystery—the missing paintings of the great Baroque artist Caravaggio. The story begins in 1985 when, after 400 years, one of Caravaggio's famed missing paintings turns up in a warehouse owned by Sergio Celesti, a Roman antique dealer. How Sergio obtains the painting, and where it disappears for a second time, is at the heart of the mystery. Set against the beautifully rendered Italian cities of Naples and Rome, Sergio's widow, Fiona, searches for the painting which unveils a story of betrayal as she stays one step ahead of the sinister Camorra and the Knights of Malta. Her husband's murder exposes the dark side of Italian life as Fiona is forced to reconcile her past choices with the life she's determined to have as an artist.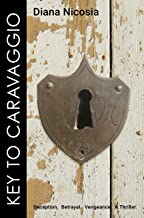 Fiona Celesti, artist and amateur sleuth, stumbles onto the corpse of Marcello Donati, a prominent Florentine art conservator, murdered in his library. The discovery plunges Fiona into a dangerous web of international art dealing and organized crime. Arturo Monti, Fiona's boyfriend, goes missing and Fiona must confront the evils of her past while solving her toughest case yet. Key to Caravaggio is a cunning thriller, deeply satisfying and the second in a series of Fiona Celesti set in 1980s Italy.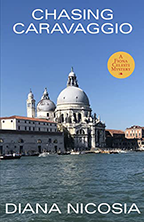 Artist and amateur sleuth, Fiona Celesti, follows her intuition and discovers a long-lost collection of Old Master paintings hidden behind a false wall in a Florentine art gallery. The paintings disappeared during the 1944 German bombing of the Ponte Vecchio bridge and were presumed destroyed. Who hid the paintings? Fiona's private investigation takes her through the teeming streets of Rome, the 1980s Via Veneto and deep into the Tuscan countryside. When an artist and an art dealer are murdered in Florence, Fiona's investigation becomes dangerous. She suspects that a powerful person is killing to protect a secret. Fiona unravels each layer of deceit, art smuggling, money laundering and murderous desperation. The puzzle is subtle, the characters vivid and the writing fast paced – proof that the classic whodunnit can be a work of art.