Maremma Memories Opening Exhibit, Palm Beach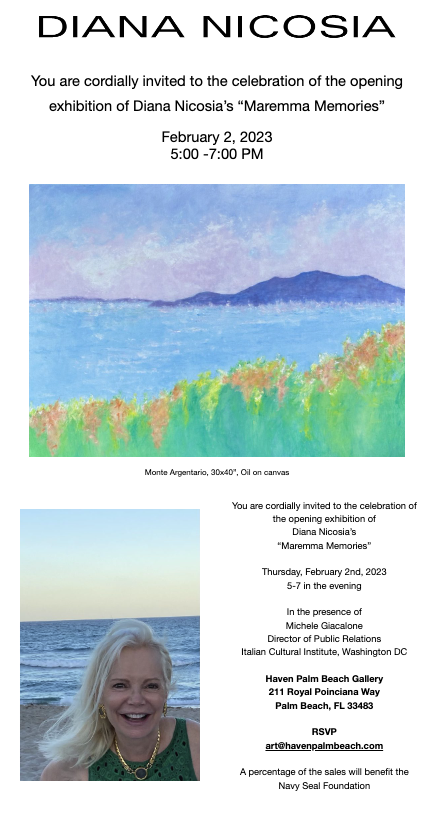 Palm Beach art enthusiasts relate to Diana Nicosia's art: vibrant color and clarity of Mediterranean light. The local artist immerses herself into all her travels. She immerses herself in other cultures, soaking in the tempo, tapping into the purpose. The result is a collection, a series of paintings that is fundamentally course changing. Remarkable and Refined. Nicosia's art is the journey of a lifetime.
Nicosia's paintings are fundamentally course-changing, evolving in vivid color and thematic style. She captures the legendary landscapes and iconic architecture of all things Italian. Her style is irrepressible Expressionism pushed to the limits. And in here words…"I enjoy pushing the paint and seeing how far I can with a landscape, before it becomes abstract." HAVEN is excited to exhibit Diana Nicosia's "Maremma Memories" Series starting TODAY, from 5-7 PM!
Click on the cover below to download a PDF version of the Collection Catalog.